Quebec City
The mother house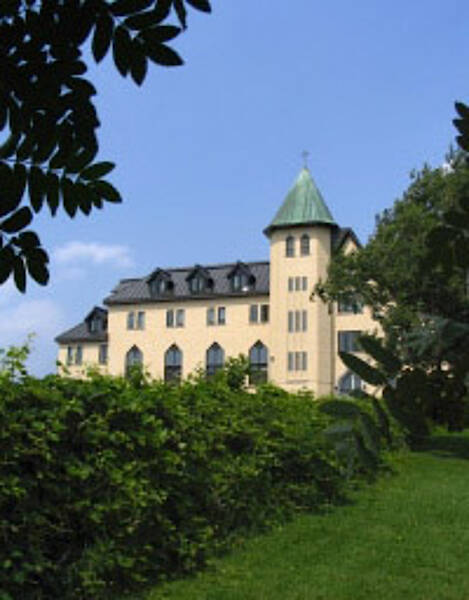 The mother house of our Congregation is situated in Canada, in Quebec City's area of Beauport. This location bears the name of Cenacle of the Eucharistic Heart.
A conventual community sees to the life and apostolate of our Congregation in the heart of the diocesan Church in Quebec. The Prioress General and her council live and work there.
In Quebec City, our community life and apostolate are achieved by means of:
fraternal life;
the liturgy, celebrated in choir
the personal prayer;
adoration;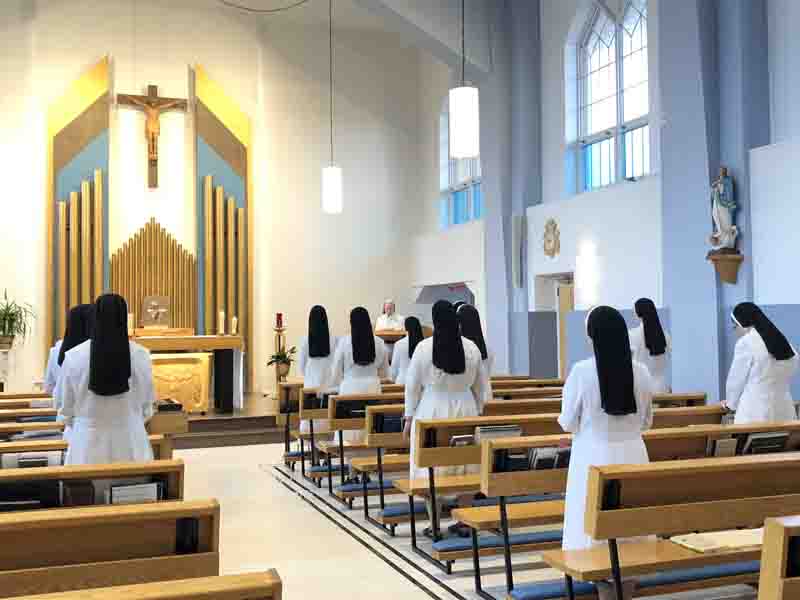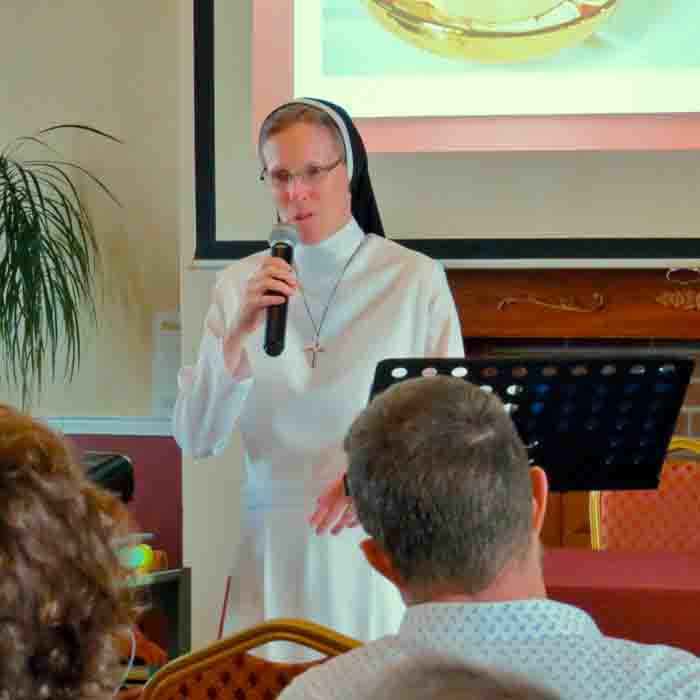 Various apostolic activities:

Animation of the Eucharistic Fraternity every Thursday evening with a time of adoration followed by the Eucharistic Celebration;
Various teaching activities: catechesis, conferences, evangelization, retreats, spiritual and Eucharistic animation, etc.;
Collaboration in parish or diocesan initiatives according to our charism;
Friends of the Eucharistic Heart: a project to spread devotion to the Eucharistic Heart of Jesus;
Listening and individual accompaniment of people, collaboration with volunteers;
Animation and accompaniment of lay groups:
The Dominican Missionary Adorer Fraternity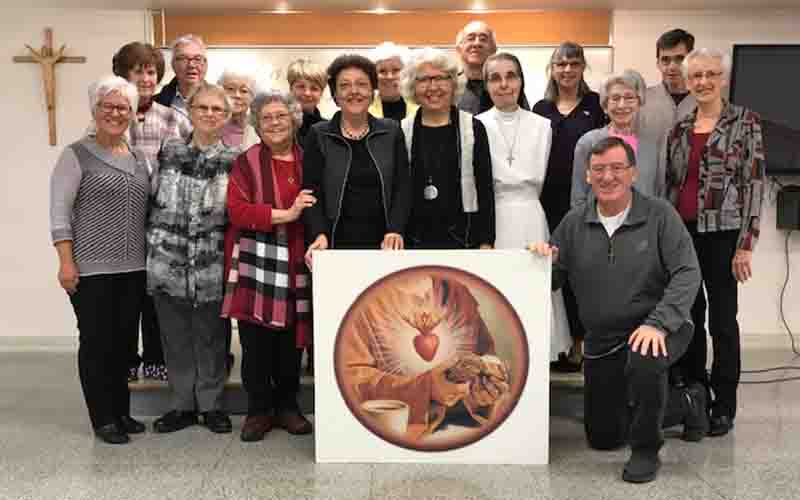 The Dominican Missionary Adorers Fraternity, a group which is incorporated to the Order of St Dominic, and which shares our spirituality and our mission;
The Eucharistic Families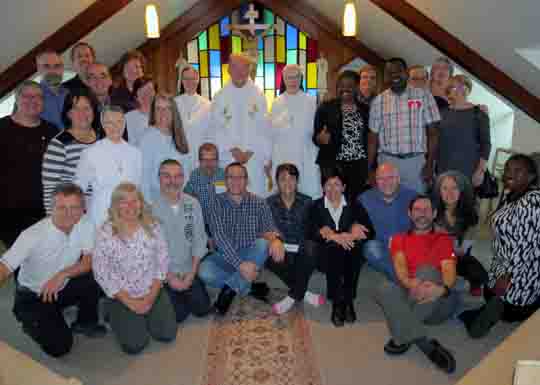 The Eucharistic Families, including especially married couples who wish to deepen their Christian vocation and their mission as educators of their children;
The Eucharistic Fraternity of Saint Paul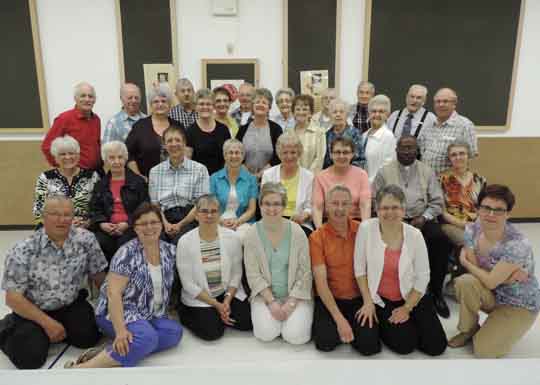 The Eucharistic Fraternity of St. Paul, Alberta, lives the Dominican Missionary Adorers spirituality. They join together for monthly meetings of renewal with the help of the community of sisters in Quebec City.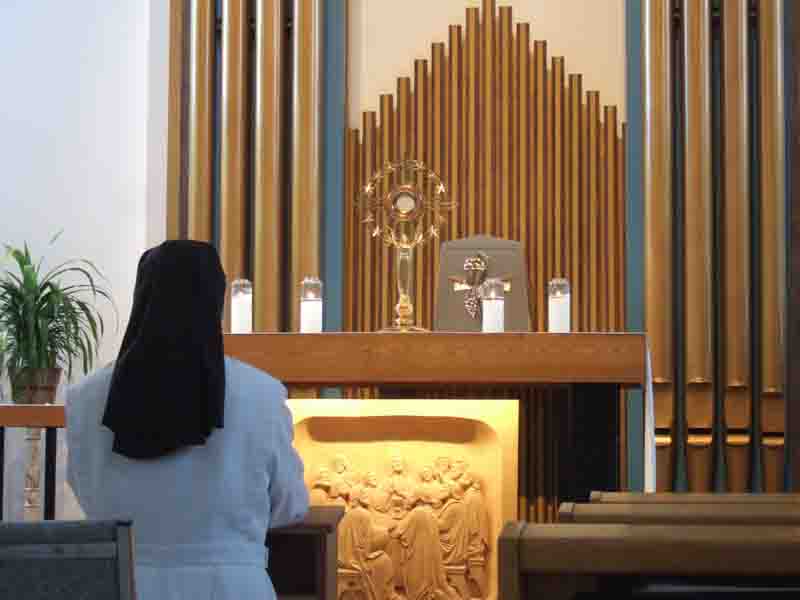 Silent Adoration and Personal Prayer in our Chapel of Beauport
For people who would like to take a time of silent adoration before the Blessed Sacrament exposed or simply a prolonged moment of silence prayer, here are the hours when this is possible.
The Blessed Sacrament is exposed every day of the week and Sunday from morning until Vespers at the end of the afternoon (Friday, the exposition of the Blessed Sacrament ends at 3:45 pm).
The chapel is not open Saturday morning but in the afternoon it is possible to come and pray, although the Blessed Sacrament is not exposed.
Our address:
131 rue des Dominicaines
Québec (arrondissement de Beauport), QC
G1E 6S8, CANADA
Téléphone : (418) 661-9221