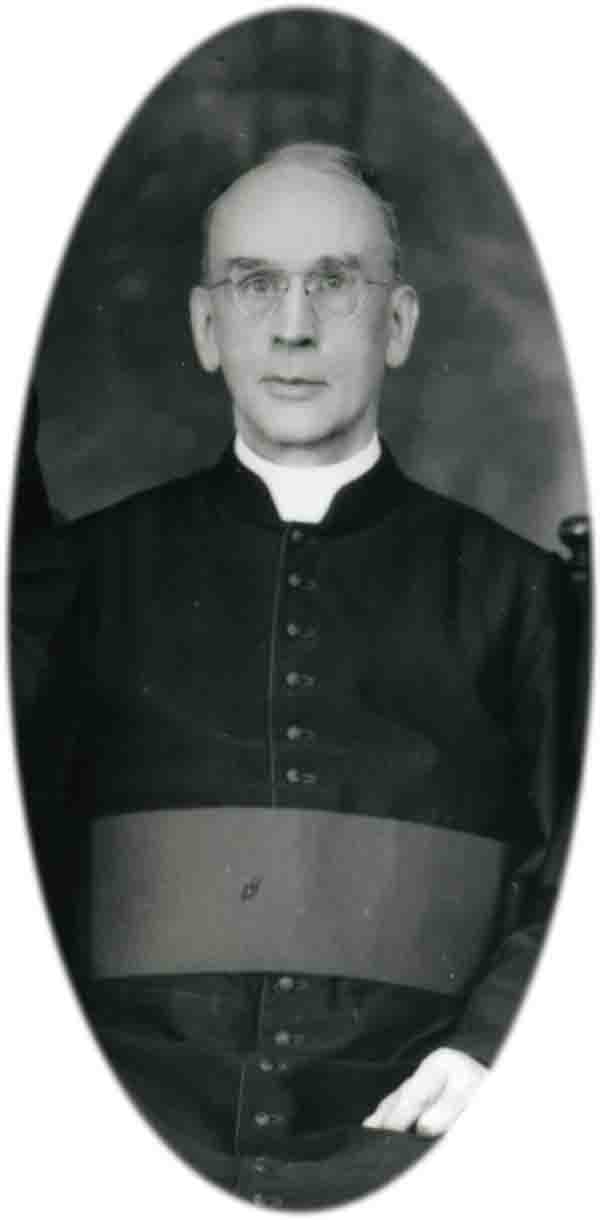 Canon Cyrille Labrecque was born at Saint-Raphaël de Bellechasse March 29, 1883. He was the son of Alfred Labrecque and Octavie Doiron.
After brilliant studies at the Seminary of Quebec, he was ordained a priest on April 2, 1911 in the parish church of Saint-Raphaël. Named assistant at the Basilica of Notre-Dame-de-Québec in 1911, he continued there until 1920 when he was obliged to resign because of ill health. Throughout his life, his health remained fragile, necessitating long months of convalescence.
Canon Labrecque was named director of the Diocesan Review: "La Semaine Religieuse de Québec", a responsibility that was his from 1929 to 1955. During all these years, he diligently pursued his theological formation on his own, especially in the fields of moral theology and of spirituality. He thus became a much respected and appreciated advisor to many priests and bishops. He wrote an important number of authoritative articles published in the diocesan review. Some of these articles were published in Quebec in 1945 in a book entitled: Consultations théologiques.
Canon Labrecque was a Synodal Judge from 1940 à 1947 and a Judge on the Provincial tribunal for marriages cases.
But his zeal as a spiritual father was deployed especially in the realization of the foundation of the Dominican Missionary Adorers. He held the position of ecclesiastical councilor to the new congregation during many years and was also the chaplain there until 1970.
Canon Labrecque died in Québec City March 8, 1977 at the age of 93 years and 11 months. His funeral, presided by Cardinal Maurice Roy, was celebrated on the 11 of March at the Cathedral-Basilica of Notre-Dame-de-Québec.