The prayer of inclinations
Day 1- July 30
The first way was the following. Humbly prostrate before the altar, as if Jesus Christ, represented by this altar, were really and personally present to him, and not only in his symbol, he would say: "My God, you have always been pleased with the prayers of humble and meek men" (Judith, IX, 16) (...) After praying in this way, the holy father would rise, bow his head, and considering with humility his head Jesus Christ (...) he would apply his whole being to showing his veneration for him. He taught the brethren to do the same thing when they passed in front of the crucifix, the sign of Jesus Christ's humiliation.
He also asked to have the same humility in honor of the Blessed Trinity when the verse "Gloria Patri et Filio et Spiritui Sancto" was sung. This way of bowing his head deeply, as the figure shows, was the starting point of his devotions.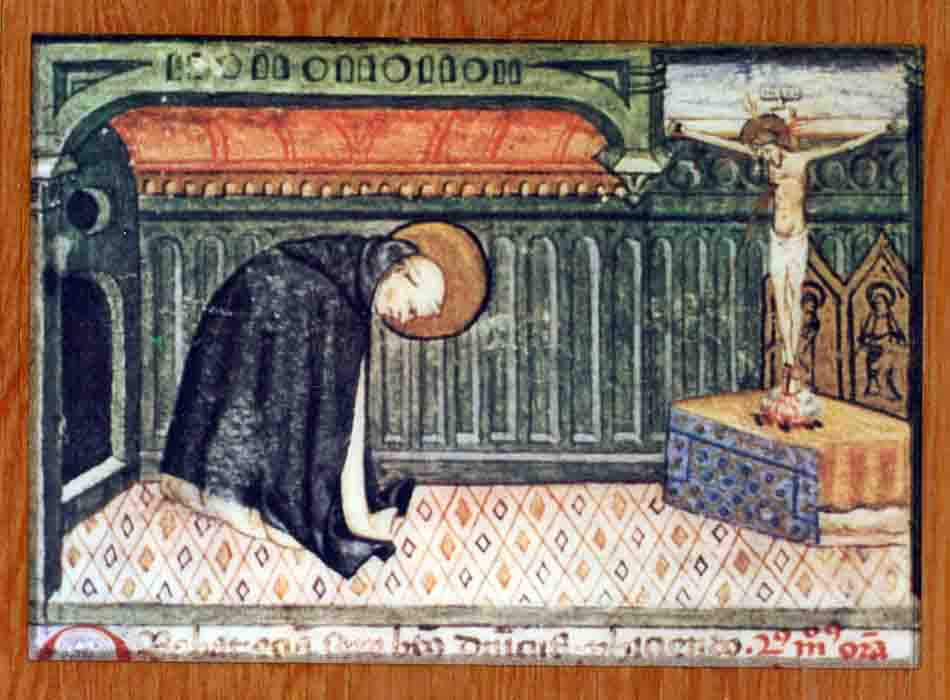 With Dominic, humbly prostrating himself before the Crucified One, we implore you, Lord: may the crucified Jesus, victorious over evil and death, always remain our only master, our only wealth. We bow our heads, we bow our hearts in humility before you, God, the Father, to be in communion with you. We want to strip ourselves of our false images of ourselves, to be born to whom we deeply are in God, to be born to our true identity.
Jubilee Prayer
Dies Natalis Sancti Dominici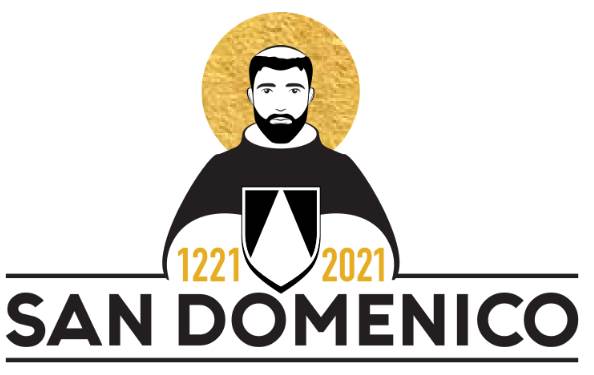 O God Our Creator, Redeemer, Paraclete,
In prayer, we lift our praise, our blessing, our preaching.
Eight hundred years ago, you called Saint Dominic
to enter into eternal life, and to join you at table in heaven.
As we celebrate this Jubilee, feed us and fill us with grace
so that we may realize our mission of preaching for the salvation of souls.
Help us nourish your people, with your Truth, your Mercy and your Love,
until the promised day when we are all united with the blessed.
We ask this, as One Dominican Family,
through the pleas of Mary, in the name of Jesus. Amen.