Love and Glory to the Trinity
through the Eucharistic Heart of Jesus
To know more about St. Margaret of Città di Castello (1287-1320), a Dominican laywoman, born blind and deformed. Biography, spirituality, presentation of the postulator, etc. 

The invitation to take part in a "tableful", together with many other different people, is new and enchanting. This, in fact, is the proposal for the

[…]

A t the funeral of S. Ida, Sister Julienne Turmel, Prioress General, addressed a tribute to her. Here are a few photos.
Covid-19
Sanitary measures are for the protection of all
It is not possible for us at the present time to welcome you to our convent. When we it will be possible again, we will let you know.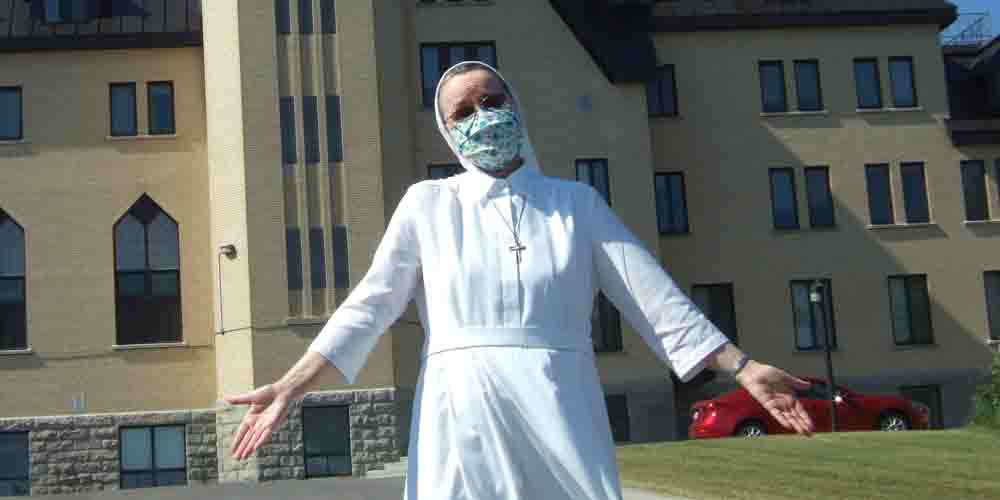 Our Foundress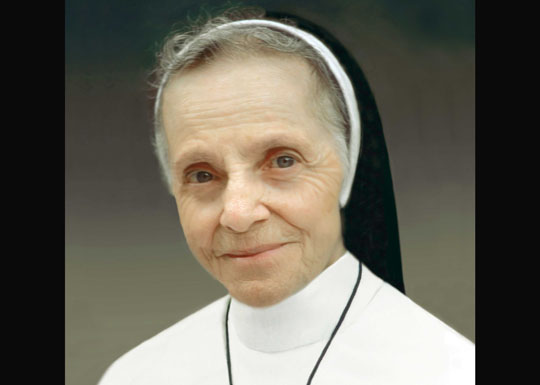 Who is Mother Julienne of the Rosary? Julienne Dallaire (1911-1995) is the one who founded the congregation of the Dominican Missionary Adoratrices in Quebec City (Canada) in 1945. Throughout her life, she never ceased to communicate the love of the one to whom she dedicated her life: the Eucharistic Heart of Jesus. Her cause for beatification and canonization is introduced in Rome.
DMA Family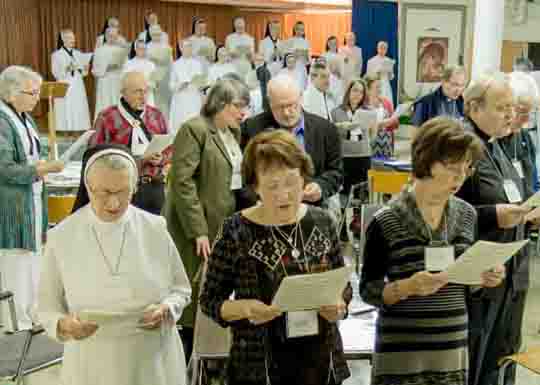 Originally, Mother Julienne founded the congregation "of the sisters", which is the bearer of a rich spirituality, with the mission of sharing it. A treasure not for them alone, but a spirituality for all the baptized. Over the years, different groups were born, with different forms of commitment.
Editions of the Cenacle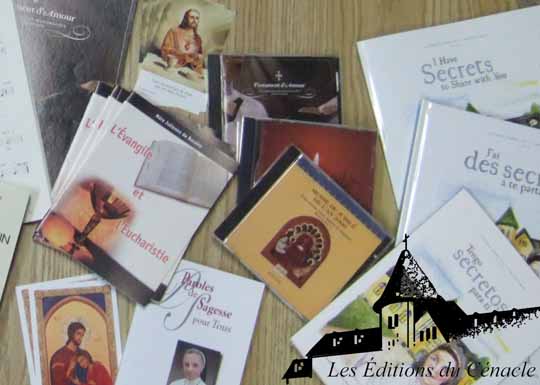 The publications "Les Éditions du Cénacle", established in 1987 by the Dominican Missionary Adorers, offer differents products related to spirituality: books, booklets, leaflets, CD of liturgical songs and sheet music, icons et pictures.